Hi, I'm Britt, I'm so happy you are here!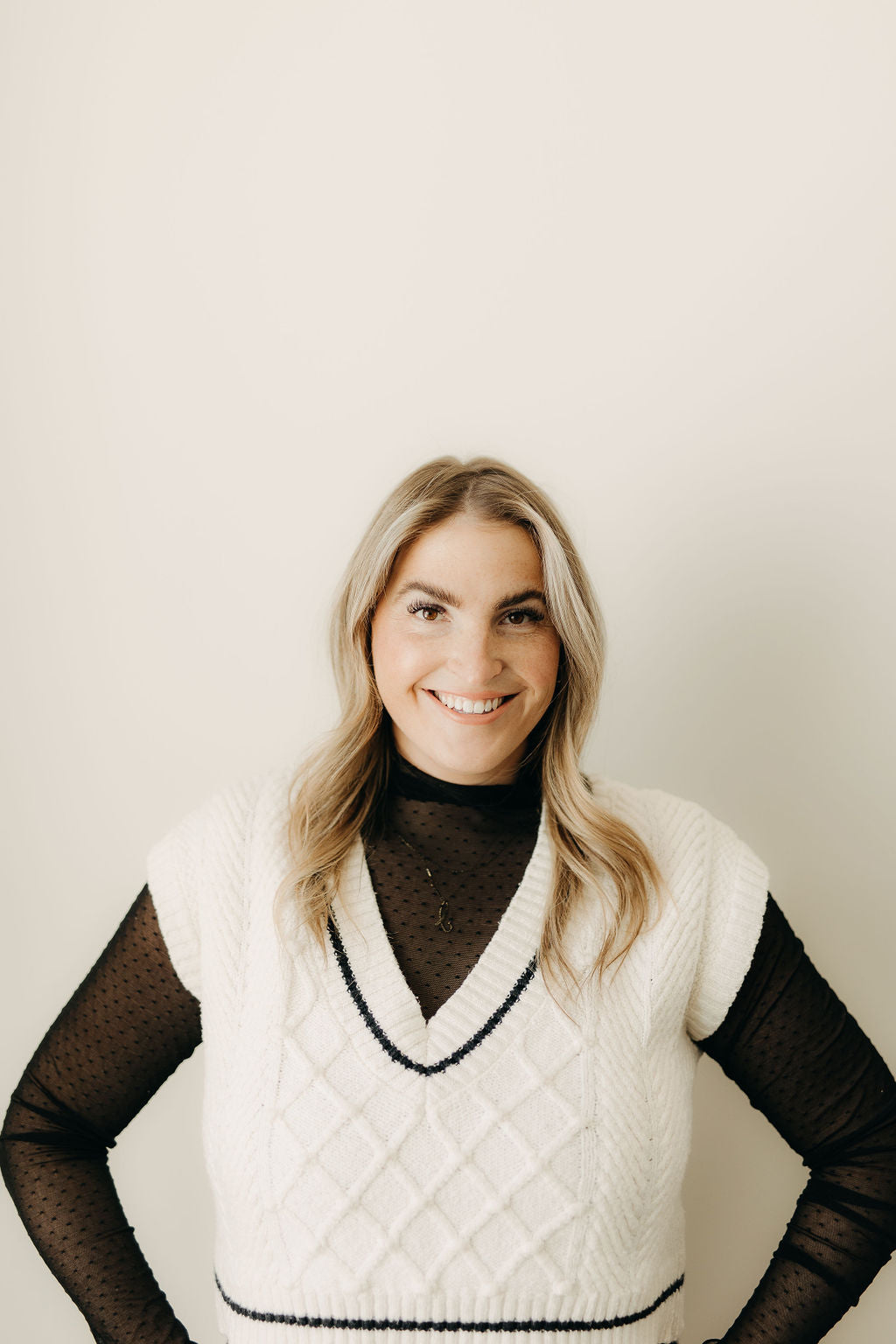 Meet Your Linker
Hi I'm Britt, the owner and operator of Stay Golden. Here is a little bit about me! I was born and raised in Minnesota and currently live in Blaine with my family. I have been married to my husband Keith for 7 years and we have three adorable children together, 1 boy and two girls. I also own a small shop, that I started with my best friend, specializing in children's clothing and gifting. In my free time I love to travel and go on adventures with my kiddos and family. I'm always down for the experience of something new and making memories with those I love most. So you might wonder how I got into permanent jewelry, since I've been young I've always loved jewelry. Those closest to me call me the "accessory queen" and they aren't wrong. No matter what the event I'm always accessorizing my outfit with fun jewelry or even making my own if I couldn't find the right piece. Over the years I've loved collecting special pieces of jewelry made up of precious metals and stones. I am now a busy wife, mom and small business owner that the jewelry I wear on the daily are pieces I never take off. My cousin lives in Chicago and came up for the weekend and I instantly noticed her beautiful dainty gold bracelet and was super intrigued when she told me it was permanent and the only way to get it off is to cut it. I was so interested that my husband and I went down  to Chicago a few weeks later for New Years Eve and I couldn't even get an appointment to get one on. They were completely booked up. When we came back home I tried to find someone who was doing it locally and the market for permanent jewelry wasn't here yet. Thats when the idea first came to me that I need to bring it to Minnesota.  I went back down to Chicago in April with my twin sister for a girls weekend and my sister, my cousin and I all got bracelets together! The experience was so fun, unique and special and I left knowing I was going to start this business in Minnesota. I love the simplicity and elegance of these bracelets. I love that I can wake up and have my accessories already on me for the day and they are so comfortable I barely even notice they are on me. 
Lets talk quality! All the products I use are either 14k yellow or white gold, these chains are the real deal. Quality is so important to me and I went with a vendor who services many local and small jewelers around the country. Because of this the price point is a little higher, however your chain is going to stand the test of time and look good as new for many years to come. I will only put the best pieces of gold chains on my ladies! I am so excited to meet you all! 
XOXO,
Britt